Auto Glass Services – Noosa & Sunshine Coast
WINDSCREEN REPLACEMENT
North Coast Windscreens Noosaville workshop is easily located, and our Autoglass technicians will helpfully address any customer enquiry if you choose to visit in preference to a phone call. If you feel a windscreen replacement may not be so straightforward, often an appraisal of the concerns can offer a satisfactory solution.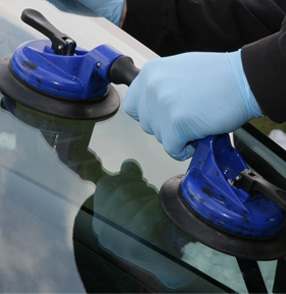 With an extensive range of windscreens locally stocked we are generally able to have you safely back on the road within a short period of an appointment time. Due to Australian Safety Standards regarding the drive away time applied to most make and models of vehicle after a windscreen replacement, allowing enough time for a curing process after the installation is important. Most modern vehicles rely on the structural integrity of a windscreen bonded to the cabin, allowing airbags to deploy whilst applying pressure to the windscreen maintaining the correct position, for the protection of passengers. Time requirement will be advised at the time of making a booking.
Where a genuine windscreen (O.E.) fitment is a requirement, our customer will be advised of the availability, and time of delivery. All Solarised, Encapsulated, Acoustic, Solar Control, Low-E or Accessorized windscreens with antenna or rain sensor, are supplied and fitted in accordance with manufactures specifications. Aftermarket windscreens are manufactured to O.E. (Original Equipment Manufactured) specifications, and only safety tested proven products are used where adhesion is a requirement. North Coast Windscreens technicians are industry certified and always mindful of best practise Autoglazing procedures. All North Coast Windscreens auto glazing workmanship is backed with a guarantee of best practise fitment, adhesion, and manufacture warranty against distortion and delaminating of windscreen.
Insurance claims for windscreen replacement can be organized and processed on our customer's behalf whether that applies to the Family Car, Classic/Exotic Collectors Car, and Commercial, 4WD, Camper Van, RV, Bus, Truck or Earthmoving vehicle.
WINDSCREEN REPAIRS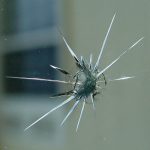 When a stone impacts a windscreen leaving what appears to be a minor flaw, you should be aware that a fracture can spread rapidly, eventually cracking and compromising the strength and roadworthiness of a windscreen. Repairing a windscreen fracture or small crack quickly is recommended due to modern vehicle design; the windscreen provides up to 45% of the cabins structural integrity and is crucial in protecting the driver or passenger. Our first priority will to be repair a stone damaged windscreen, using product and expertise that comply with Australian Standards for the repair of a windscreen. North Coast Windscreens offer a Lifetime Guarantee on windscreen repairs. Road stress, changes in temperature and pressure can also affect the stability of an unrepaired break, these various factors can cause the windscreen fracture to grow beyond a repairable state very quickly; therefore time is of the essence.
Windscreen repairs can be less than a third of the cost of a windscreen replacement dependent on the degree of damage.
A clean dry windscreen break, repaired early, will have optimum clarity, up to 80%. North Coast Windscreens offer free Windscreen Saver Patches for the early covering of a windscreen fracture if time does not allow for an immediate windscreen repair. North Coast Windscreens supply Windscreen Saver Patches which have a heat resistant glue to keep in your (family or classic car, Commercial,4WD, Camper Van, RV, Bus, Truck or Earthmoving ) vehicle.
Call into our Noosaville Autoglass workshop at 4/171 Eumundi Rd, Noosaville, Sunshine Coast to collect your Windscreen Saver patches for peace of mind.
Insurance claims for the repair of windscreen damage, can be organized and processed on our customer's behalf.
SIDE AND REAR AUTO GLASS REPLACEMENT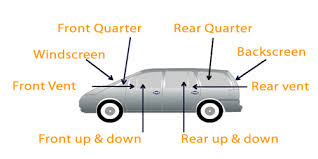 Side and rear glass removed and refitted, or supplied and fitted. Genuine, second-hand, or aftermarket auto glass meeting OEM equivalent quality, can be sourced. For the RV, Bus, Truck and Heavy Machinery, there is easy main or side road entry to a large, high access workshop area. Insurance claims for side & rear auto glass replacement can be organized and processed on our customer's behalf.
Toughened glass is most frequently used in the rear and side windows of vehicles. It is designed to be much stronger than standard glass. In the case of breakage, it shatters into very small blunt pieces thereby significantly reducing risk of injury.
To produce a tempered glass for automobiles, glass is heated until its temperature gets near the softening point and then cooled quickly to get the surface of glass to produce prestress layer on the surface of glass and produce tensile stress inside it, so as to improve the strength of glass. The heating cycle is also used to shape or curve the glass, either by allowing the heated glass to 'sag' to a pre-defined mould shape under gravity, or for more complex shapes, by being pressed to shape by male and female moulds.
Characteristics:
SAFETY – If the tempered auto glass gets broken, the whole glass is torn into obtuse particles shaped like honeycomb which are less harmful to the human body. Thus, the personal safety of the driver and passengers can be well protected.
HIGH MECHANICAL STRENGTH – The impact resistance of temper glass is five to eight times more than an annealed glass of the same thickness, as well as three to four times higher resistance to weight.
THERMAL STABILITY – The glass can endure temperatures ranging from 250*C to 350*C. Our specialist manufacturers can produce temper glass to your specifications in special circumstances.
COLOUR TINT – Is also available in the manufacturing process know as Clear, Green, Bronze or Blue.
FEATURES – Some vehicles may require Solar absorbing, Acoustic or Heater demist glass. Low visible Compliance Mark for vintage and collectable cars.
 AUTO GLASS TINTING
At North Coast Windscreens we use only the highest quality window film backed by a lifetime warranty. We are trusted by many of the local auto dealerships and body shops.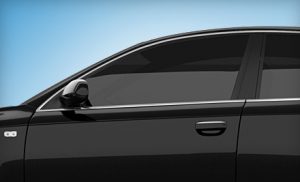 There are considerations when choosing the car tint to use on your vehicle. The best window tint does not necessarily mean it is the right tint unless it complies with the law. Unfortunately, privacy is not an exemption to car tint laws if this is your reason for getting a full tint service from an auto servicing company. Certain guidelines on tint levels set out by the Department of Transport. Failure to comply may cause charges and fines. When you have fully understood the laws pertaining to vehicle tinting in Australia, it becomes easier to decide on the best window tint to use. We can assist you in being compliant when we tint your auto glass.
What is auto glass tinting?
Auto glass tinting is the process of using laminates or films to coat onto the glass interior of the front, side and rear windows of the car. It is often done to reduce heat, glare, and UV that gets inside the car. Polyester is the mainly used material for tinting due to its durability and clarity. Window tinting is one of the basics of owning a car. With your windows tinted, the temperature inside the car is kept cool even when under direct sunlight. It also protects you from UV and other harmful elements. Moreover, tinted windows provide privacy.

North Coast Windscreens chooses to use SunTek products. SunTek is committed to providing the Best Quality Automotive Films. SunTek Automotive Films have outstanding performance features. Up-to-date colours and shades that match the newest factory tints. Superior heat shrink ability and adhesion to dot matrix.. Superior optical clarity..
Read more about SunTek products >>